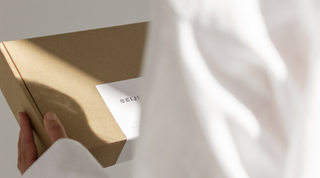 All orders are processed within two business days after receiving your order confirmation email. You will receive another notification when your order has been shipped.
Australia 
FREE shipping on all orders.
New Zealand Australia Post Express 2-5 days
Complimentary on orders over $199
Flat rate $20
Worldwide Australia Post Express 2-5 days
Flat rate $30
Your order may be subject to import duties and taxes (including VAT), which are incurred once a shipment reaches your destination country. Beije is not responsible for these charges if they are applied. 
You can see the anticipated delivery for your location here. Orders are dispatched from Casuarina, NSW, 2487.
Pre Order
Some items may be available for PRE-ORDER. This means that the stock hasn't arrived to us yet, but we are offering it for pre-sale, to allow you to secure the stock. We do this with high demand items. If your order consists of PRE-ORDER and IN-STOCK items, they will be shipped together. To arrange a split shipment please email customercare@studiobeije.com